The popularity of electric cars has increased considerably over the last few years. Due to improved infrastructure and better models being made available, a number of people are now taking the plunge into the electric market.
If you're considering buying an electric car then below are 5 great models to consider.
1. Volkswagen e-Up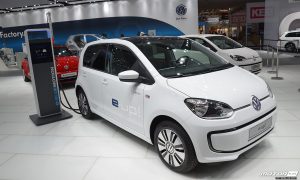 The Volkswagen Up is a highly regarded city car and the electric model provides the same great driving experience with the added benefits of being a quieter ride and being cheaper to run. The e-Up does cost considerably more when compared to the petrol model so this is worth bearing in mind if you're on a budget.
2. Kia Soul EV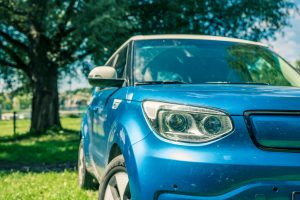 The Kia Soul EV is very impressive considering it's the manufacturer's first electric car. It provides a very smooth and responsive ride thanks to the instant torque from the electric motor. The interior won't be to everyone's taste and it is rather costly but the pros far outweigh the cons with the Soul EV. It would be a great choice for a first electric car.
3. Hyundai Ioniq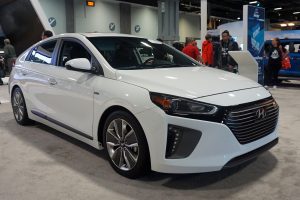 The Hyundai Ioniq provides buyers with plenty of choices, being available as a standard hybrid, a plug-in hybrid and a fully electric vehicle. The pure electric model is considerably more expensive than the hybrid so this is something to bear in mind. All models of the Ioniq provide an excellent, smooth ride and the interior is particularly nice, with Premium models coming with heated seats and built-in sat nav. If your budget will allow then the Ioniq is an excellent choice.
4. BMW i3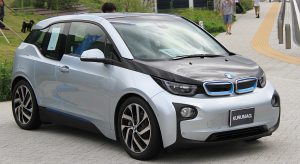 The i3 is one of the most popular electric cars currently on the market and for good reason. It combines great looks, both inside and out, with a fantastic ride thanks to its carbonfibre body. As well as the fully electric i3, there's also a Range Extender model that comes with a petrol engine to power the car's batteries.
5. Renault Zoe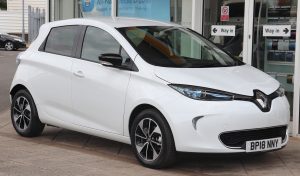 The Renault Zoe continues to be one of the most sought after electric cars in 2018. Its stylish design, great ride and generous interior space mean it's a desirable yet practical model.